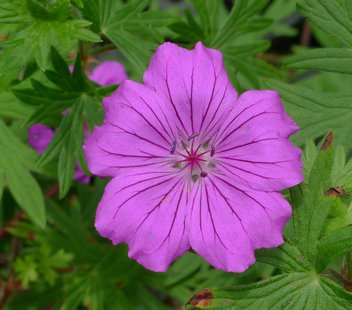 WAUSAU, Wis. (WSAU) -- An event is coming up a week from Saturday, May 17th, to benefit the Robert W. Monk Public Gardens and your gardens. It's their Green Saturday fundraiser. It's a plant sale featuring some special plants and a unique flea market sale.
Vickie Richmond-Hawkins is the Board President for the Monk Gardens. She says they are accepting donations of many garden-related things, including tools and decorations. Richmond-Hawkins says they focus on their specialty perennials, and their flea market.
She says now is the time to donate items to the flea market, so those old treasures, or what you might consider trash in your garden, can become treasures in somebody else's garden. "It might be used tools, it might be an artwork piece, it might be planters, anything that's garden related that we would love to re-sell and have the proceeds from that go to benefit the operations for the Monk Gardens, which we are developing here in northcentral Wisconsin."
Monk Gardens is a 501-C-3 nonprofit group, so donations are tax deductible. The money raised goes to operating the Monk Gardens. "We have all kinds of costs, whether it's running the aerators in our ponds, electric bills to run those aerators. The cost of operations of a garden, that's where the proceeds of this plant sale will go back to."
Drops offs are accepted this week and next at several Wausau area businesses. Large items can also be picked up by contacting Monk Garden staff.
Donations can be dropped off at these businesses:
Wild Birds Unlimited in Rib MountainMarathon Town and Country on Campus Drive in WausauThe Garden Path on Greenhouse Road, WausauAce Hardware in Weston
Large item pickup: Julie Bowman at 502-338-9896 or Jerry Hines at 715-212-8471.
The Robert W. Monk Gardens can be found online or on Facebook.
(Listen to our interview with Vickie Richmond-Hawkins on our website, here.)