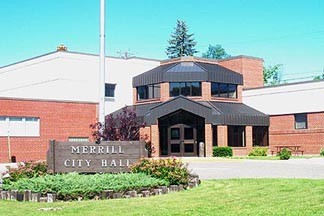 MERRILL, Wis. (WSAU) -- As the Ashley Baumann OWI homicide trial moves from conviction to sentencing, Merrill's police chief says he's proud of the work investigators have done.
Merrill Police Chief Ken Neff says police from around the area spent the last two years building the case against Ashley Baumann. "My officers, my staff, from clerical to investigators to officers put a lot of time into this case, did a wonderful job did what they are supposed to do, and then you include the State Patrol and their work that they did and the special prosecutor's office."
But Neff wouldn't call it a happy day, and said the verdict is not a celebration. "We lost a couple of young people in the crash. And now we lose another young person because of this conviction. It's a no win, but it's something we're glad is passed and now we're done with it."
Ashley Baumann was found guilty on Monday on all seven counts in a double-fatal drunk driving crash from two years ago. The Lincoln County jury delivered its verdict after a second day of deliberations. They'd considered the case for about four hours.
She was immediately remanded to custody after the verdict. Baumann faces 25 years on each of the top counts.