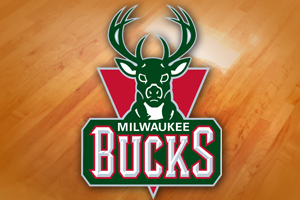 MILWAUKEE, WI (LEARFIELD-WSAU) E-S-P-N says the sale of the Milwaukee Bucks is expected to be approved by the N-B-A today.
The league's Board of Governors will be asked to endorse Herb Kohl's selling of the Bucks to New York hedge fund billionaires Marc Lasry and Wesley Edens for 550-million dollars.
E-S-P-N said the league has completed a very thorough review of the new owners, spurred by the controversy involving L-A Clippers' owner Donald Sterling's admitted racial remarks. Lasry must still complete a liquidation of his minority share of the N-B-A's Brooklyn Nets. E-S-P-N says the deal would allow the N-B-A to buy the Bucks back for 575-million dollars, if a new arena is not sealed by 2017 when the current lease at the B-M-O Harris Bradley Center expires.
Kohl reportedly insisted on the unique provision, to guarantee that the new owners don't move the Bucks if the arena funding is not approved. Meanwhile, general manager John Hammond and coach Larry Drew are making their plans for next season -- even though the new owners have not given any indication of the two men's futures.
The Bucks' are getting ready for the N-B-A Draft Lottery next Tuesday night, which gives them the best chance of securing the Number-One pick in the June draft.