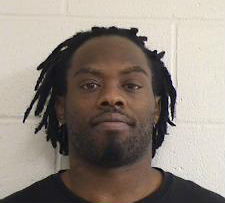 WAUSAU, Wis. (WSAU) -- The man accused of killing a shooting a Wausau man outside of a bar earlier this year was in court Friday. 30-year-old John M. Lewis is charged with first degree intentional homicide for the death of K.C. Elliott. Elliott was shot with a .22 caliber handgun outside of Sidetracked Saloon January 3rd.
Lewis had a preliminary hearing Friday, and was bound over for trial. His next court date has not yet been scheduled.
Before the shooting, Lewis was already in trouble with the law. He was facing nearly 20 years in prison if convicted of manufacturing and trafficking marijuana and heroin. A March plea hearing was called off after Lewis' arrest for homicide.