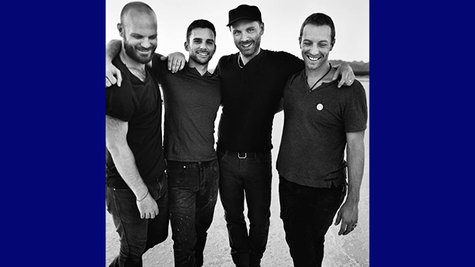 Chris Martin strapped on his acoustic this weekend and joined Kings of Leon , if only for one song, at Radio 1's One Big Weekend in Glasgow, Scotland. The singer, who was at the Big Weekend with Coldplay headlining on Saturday night, played guitar and sang with Kings of Leon on their hit "Fans." You can watch the performance on the NME website .
Should you want to check out Coldplay's set, that too is available online in its entirety on the BBC website and in parts on the BBC Radio 1 official YouTube channel .
Here is Coldplay's setlist from the show:
"Paradise"
"Charlie Brown"
"Magic"
"Yellow"
"Clocks"
"Every Teardrop Is a Waterfall"
"True Love"
"Viva la Vida"
"Oceans"
"A Sky Full of Stars"
"Fix You"
Follow @ABCNewsRadio
Copyright 2014 ABC News Radio