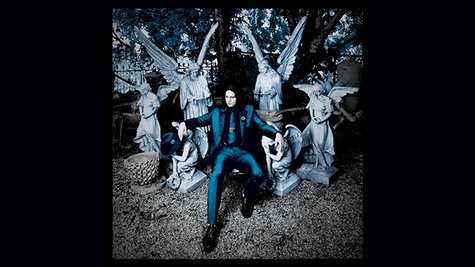 Jack White might hang with some big guns like Neil Young but that doesn't mean he doesn't keep an eye on the up-and-comers, too. When Rolling Stone -- who just put White on their cover -- asked him who his favorite young musician was, he had a ready answer. "This kid I like right now, Jack [ Byrne ], he's in this band the Dough Rollers ," he said. "[My label] put out something of theirs. I like this kid's style. It's more in the simplistic realm of guitar playing. He's not trying to knock you over. I like watching him; he reminds me of a cool teenager or something who's just getting into playing guitar."
White says that Byrne initially put him off for a silly reason. "[Byrne] plays a Stratocaster which is a guitar I would never touch, just because of the lame white-blues connotations it has -- but he plays a pink one! But underneath all that is this really great playing."
The Dough Rollers have a couple of famous kids in the band -- Byrne's parents are Ellen Barkin and Gabriel Byrne , and his band mate Malcolm Ford is the son of Harrison Ford .
You can check out their song "Friend of Mine" on the Dough Rollers' official YouTube channel .
Copyright 2014 ABC News Radio