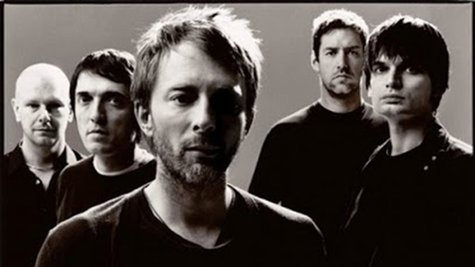 This past February Radiohead debuted an interactive app called PolyFauna, allowing fans to navigate through an abstract, animated landscape, images of which were posted to the band's website. Now Thom Yorke and company have updated the app, with what Rolling Stone calls "atmospheric soundscapes and trippy terrains."
Fans looking for a sample before updating their app can check out Yorke's Twitter pagewhere he's posted more than a dozen graphic samples.
When the app was first introduced, Yorke called PolyFauna "An experimental collaboration between us (Radiohead) & Universal Everything, born out of The King of Limbs sessions and using the imagery and the sounds from the song 'Bloom.' It comes from an interest in early computer life-experiments and the imagined creatures of our subconscious."
PolyFauna is available for both iPhone and Android devices and is free.
The members of Radiohead are due to hit the studio this month to record the follow-up to their 2011 album, The King of Limbs .
August 30, 2014
Follow @ABCNewsRadio
Copyright 2014 ABC News Radio