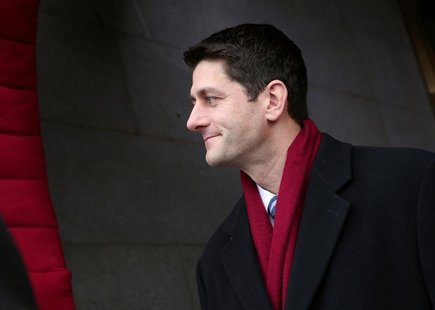 MILWAUKEE (WSAU-Wheeler News) A day after President Obama spoke in Milwaukee for a higher minimum wage, and chided Republicans for not passing it, one G-O-P leader fought back. House Budget Chairman Paul Ryan of Janesville told a Milwaukee luncheon yesterday that a higher Earned Income Tax Credit would do more to keep people in the workforce than raising the minimum wage.
Ryan pointed to a Congressional Budget Office study which said a hike in the minimum to $10.10-an-hour could lead to the loss of a half-million jobs nationwide. Ryan countered, "Let's focus on economic growth ... Let's focus on job creation."
Meanwhile, Wisconsin Jobs Now is planning another round of protests by fast-food workers tomorrow. They've called several times over the last year-and-a-half for a $15 minimum wage, plus the right to form unions without retaliation. Tomorrow's rallies are at fast-food places in Milwaukee, Madison, and Wausau. Episcopal church pastor Dean Einerson of Rhinelander will speak in Wausau. He helps host a monthly free meal and says he's seen firsthand how working families are having a hard time making ends meet.