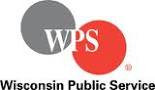 RHINELANDER, Wis. (WSAU) -- Another round of storms has created power problems for nearly 20.000 people in northcentral Wisconsin. Wisconsin Public Service.
The utility reports 301 separate outages, with the heaviest concentration in the Rhinelander area where nearly 6,200 customers are without electricity. Three Lakes, Tomahawk, and Minocqua areas each have over 2,200 customers without power. The Tomahawk area alone has over 70 different incidents to service.
Crews are out trying to restore service now. WPS officials urge people to stay away from down power lines, and to contact your power company to report outages and down lines.