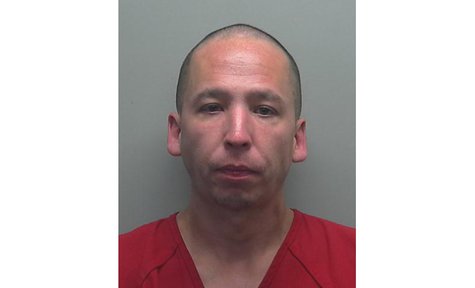 SHEBOYGAN, WI (WTAQ) - A Sheboygan man is charged with three counts of burglary, after police said he was caught eating leftovers from one of the homes he broke into.
39-year-old Ryan Lodygowski was jailed under a $1,000 bond. He's due back in Sheboygan County Circuit Court next Wednesday for a preliminary hearing.
According to prosecutors, Lodygowski ran off after the homeowner caught him dining from the fridge -- and he dropped credit cards on the way out. He still reportedly got away with the victim's keys and $30.
Authorities said Lodygowski also broke into a neighboring home, where an Iphone and Ipad were stolen. The victim said he used an app to find his phone in a garbage can.
Police also said they found a digital camera in the suspect's backpack that was stolen in a church break-in. $1,000 dollars and a laptop were stolen in that crime.
All three incidents occurred in late August.
(Story courtesy of Wheeler News Service)