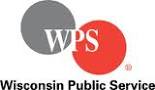 UNDATED (WSAU) -- Power problems are continuing for many people after the storms of Wednesday and Thursday. As of 10:00 p.m. Thursday, Wisconsin Public Service reported just over 700 separate outages affecting 27,785 customers. That's an improvement from earlier, when the utility had close to 50,000 customers out of service.
Spokesperson Kelly Zagrzebski says they have help coming to assist their crews. "Our crews have been working through the night on restoration efforts from last evening's items and now we've got some additional contractor crews that have headed towards Antigo, Rhinelander, Minocqua."
The storms hit three times in some areas, with a Wednesday night blast of rain, hail, and wind, then a Thursday morning storm, with some areas hit by another Thursday midday storm. Zagrzebski says that customers should plan for being without electricity for an extended period of time due to the extensive and widespread damage. "We're anticipating there's going to be a number of customers that will be without power into tomorrow, if not the next day at this point."
Wisconsin Public Service put out the request for mutual aid Thursday. Lisa Prunty from the utility says they anticipate hearing from additional contractors and utility companies Friday morning, which could mean more help to restore service.
The hardest hit area was Rhinelander, which at one point Thursday had over 8,000 customers without power. There are many downed trees, downed lines, and broken power poles. The Minocqua, Crivitz, and Ellison Bay areas also have a large number of customers without power.