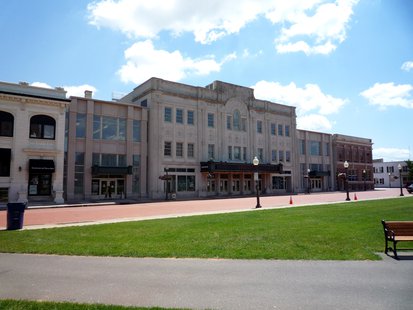 WAUSAU, Wis. (WSAU) -- Wausau Community Theatre's performances of Shrek continue tonight and tomorrow at the Grand in Wausau.
Business manager Janet Koss says they picked the show because of the story that was presented. "It's a lot of fun and it's really lighthearted, but it's got a very serious message when you look at the overall story that it tells." The play tells the story of Shrek the Ogre and his pal Donkey as they trek across a fairytale land to save Shrek's swamp and also rescue Princess Fiona along the way.
Koss says people should come away with the same sort of feeling they got from the film. "It's really about discovering people's inner beauty, and looking at them for who they are and not what they look like. It's really a sweet story with a serious message."
Showtimes are tonight and tomorrow at 7:30 pm at the Grand. Koss says you can come out before the show on Saturday for a fun meet and greet in the Grand Hall. "There will be refreshments from Sweet Lola's, and some of the characters will be there to meet the people personally. Great photo opportunities, some games some fun crafts." You can call in advance to the business office to get those passes at 715-359-3972.
Tickets are available at the door.
ON THE WEB: