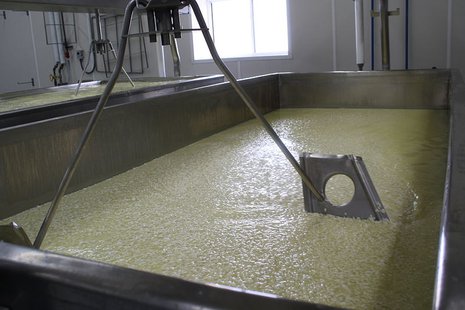 MADISON, WI (WTAQ) - Wisconsin cheesemakers had their busiest month in a long time during July -- but it was still not as strong as the nation as a whole.
The USDA said the Badger State pumped out 245 million pounds of cheese for the month. That's 4.6 percent more than a year ago.
The national increase was 7 percent, to 956 million pounds for July. Second place California also had a larger year-to-year increase than Wisconsin, at 5.7 percent.
American cheese production rose by 5.5 percent in Wisconsin. The state's Cheddar output jumped 4.9 percent, and it made 2.4 percent more Italian cheeses than the previous July.
The USDA also said Wisconsin's production jumped by 4.7 percent from June of this year. Total cheese output is up for the third straight month in the state, following six months of declines.
A month ago, officials credited higher quality hay, which feeds the cows that pump out the milk for cheese.
(Story courtesy of Wheeler News Service)