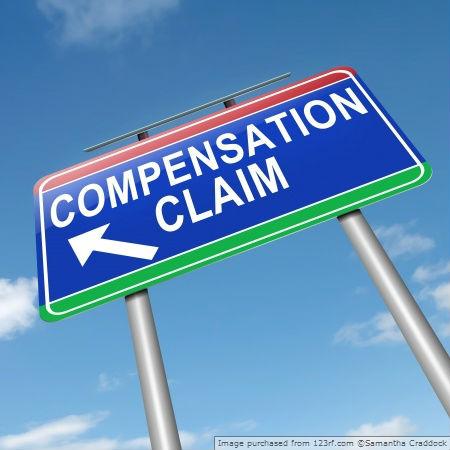 First you need to have your hearing evaluated by a hearing professional . Once the hearing evaluation is complete, the average hearing loss is calculated to see whether or not the loss may be compensable. The longer the person has been out of the noisy workplace the greater degree of hearing loss is required.
Next a hearing loss questionnaire is completed. This covers details of the person's work history, the equipment and machines that were used and the noise that he or she was exposed to. Past hearing tests and any hearing aid purchases are also noted. A medical release of information form is also signed. All of these records are forwarded to a workers compensation attorney. One such attorney is Douglas Johnson of Johnson Law Offices in Evansville, Wisconsin. He specializes in workers compensation for hearing loss. This is the only type of workers compensation cases Johnson Law Offices handle. Workplace noise and hearing loss is what they know best. The attorney contacts the place of employment and hearing health care providers for copies of any previous hearing tests. It is my understanding that the hearing test which was performed closest to the day one left the noise is used to calculate benefits. An examination by an Ear, Nose, and Throat Specialist may be required to verify the type of hearing loss one has, making sure there are no underlying medical conditions causing the hearing loss.
Employment history is also verified. Upon occasion, sound studies of the workplace are done. Once all the evidence is gathered it is presented to the insurance company that was providing workers compensation at the time of employment. They are responsible for payment should the loss be deemed compensable, based on the hearing loss and the actual level of noise in the environment. Some people are concerned that this involves a lawsuit against their former employer. Wisconsin's workers compensation system is a no-fault administration system which requires no finding of employer fault and requires no lawsuit.
The final step is to wait until a determination is made. I've seen cases with larger claims take more than a year. Is it worth the wait? Absolutely! Workers compensation often pays for past, present and future hearing aid expenses, in addition to the disability payment for the hearing loss itself. Johnson Law Offices say: Tax free compensation can exceed $50,000 plus money for hearing aid(s). Overall compensation in the range of $3000--$7,500 plus payment for hearing aids is common. Compensation of $10,000-$15,000 is not unusual. It takes on average 4-6 months to secure payment.
Clearly the small effort it takes to file a claim may be more than worth it. Why not get your claim started today by getting your hearing tested ?
By Susan L. Fenrich, BC-HIS, Licensed Hearing Instrument Specialist, Board Certified in Hearing Instrument Sciences
The content contributions of Welsch Hearing Aid Company should not be considered by anyone as a substitute for medical or other hearing health professional diagnosis, treatment, advice, or recommendations.