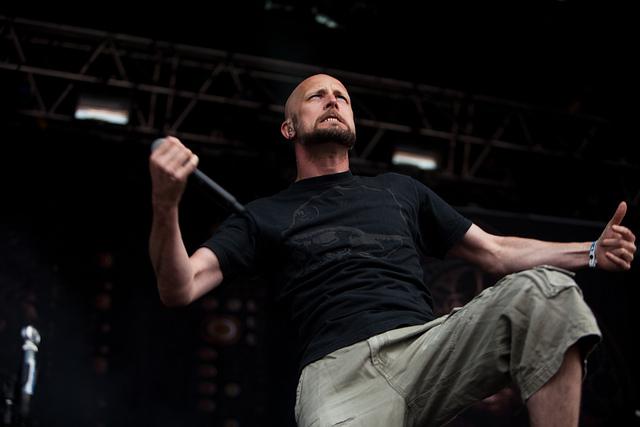 Jens Kidman, lead vocalist, Pac-Man Impersonator, Meshuggah
PHOTO CREDIT:  Andreas Lindmark, Creative Commons License .
The lovely djentlemen over at www.got-djent.com posted a Meshuggah/Pac Man crossover game.
It's every bit as awesome as it sounds.
In case Meshuggah isn't one of your favorite bands yet, change that by watching some vids:
*In addition to beating your high score at that game, "Scary" Terry Stevens is a radio host for Midwest Communications. You can Book Face with him here.