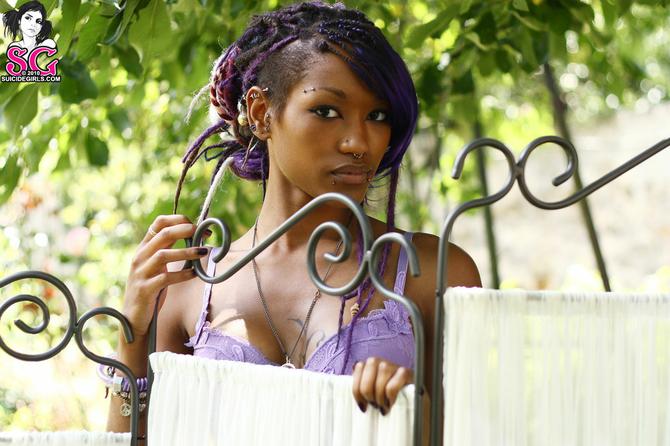 https://suicidegirls.com/girls/Georjah/

Vital Stats:
DRUG USE: DRUG FREE
KINK FACTOR: I'LL TRY ANYTHING ONCE, ESPECIALLY IF YOU BEG FOR IT.
CIGARETTES: I'M GIVING UP
WEED: NOPE
BOOZE: OCCASIONALLY
DIET: VEGETARIAN
5 THINGS THAT I CAN'T LIVE WITHOUT: AIR MY DOG MY HORSE SHELTER WATER
I SPEND MOST OF MY FREE TIME: AND LOVING LIFE. NOT ALL AT ONCE. YUCKY CRUISING THE LOWRIDER HAVING SEX OUTSIDE RIDING MY HORSES WATCHING HORROR MOVIES WITH FRIENDS
MY IDEA OF A GOOD TIME: STAY IN AND WATCH OLD MOVIES ON TV.
INTO: ART HALLOWEEN HORROR MOVIES HORSES LEOPARD PRINT LOVE LOWRIDERS MY DOG PAINTING TATTOOS TOYS VANILLA COKE ZOMBIES