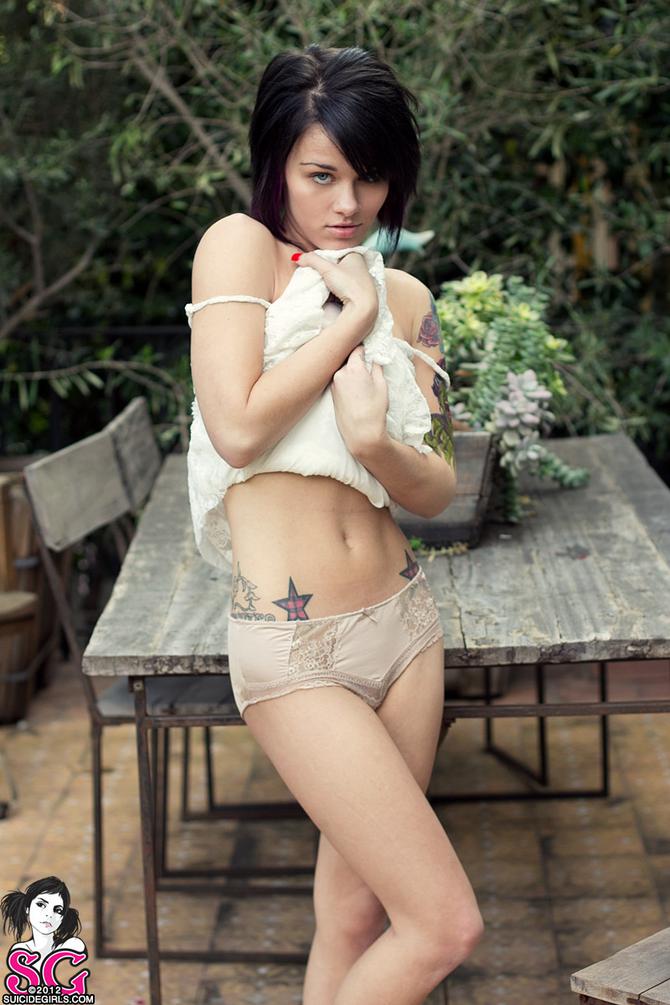 https://suicidegirls.com/girls/laytee/
Vital Stats:
DRUG USE: DRUG FREE
BOOZE: I AM A COMPLETE DRUNKARD
KINK FACTOR: I'LL TRY ANYTHING ONCE, ESPECIALLY IF YOU BEG FOR IT.
CIGARETTES: NOPE
WEED: OCCASIONALLY
DIET: OMNIVORE
POLITICS: POLITICS, WHO CARES?
STATUS: SINGLE
5 THINGS THAT I CAN'T LIVE WITHOUT: AND CAMERA IBUPROFEN INCENSE SKETCH PAD/MECHANICAL PENCIL SUN GLASSES
I SPEND MOST OF MY FREE TIME: DRAWING AND WRITING PEOPLE WATCHING
MY IDEA OF A GOOD TIME: WHEN I GO OUT, ANYTHING CAN HAPPEN.
INTO: ART BEACHES CAPTAIN AND COKE HARLEY HUGE SUNGLASSES MAN IN A UNIFORM MEDITATION MODELING NOVELTY TEES