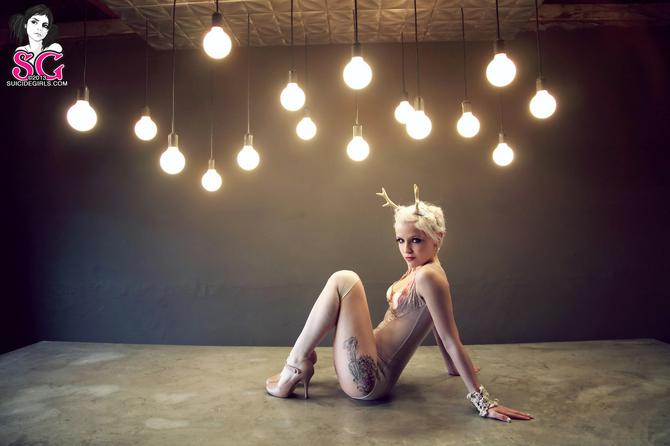 https://suicidegirls.com/girls/Lunar/ 

Vital Stats:
DRUG USE: DRUG FREE
KINK FACTOR: I'LL TRY ANYTHING ONCE, ESPECIALLY IF YOU BEG FOR IT.
WEED: NOPE
CIGARETTES: NOPE
STATUS: NOT TELLING
BOOZE: OCCASIONALLY
POLITICS: POLITICS, WHO CARES?
DIET: VEGETARIAN
TELEVISION: AMERICAN HORROR STORY BLACK BOOKS DEXTER GLEE VAMPIRE DIARIES
BOOKS: INVISIBLE MONSTERS THE GOD OF SMALL THINGS THE LITTLE PRINCE
ARTIST: AUDREY KAWASAKI HERAKUT JAW COOPER JEN LOBO MARK RYDEN MORIMOE RYOHEI HASE TRAN NGUYEN
INTO: ADVENTURES ART CATS PLASTIC
I SPEND MOST OF MY FREE TIME: PLAYING COMPUTER GAMES. READING. DANCING.
MUSIC: BON IVER CREEDENCE CLEARWATER REVIVAL FLEETWOOD MAC LORD HURON THE AVETT BROTHERS THE NATIONAL