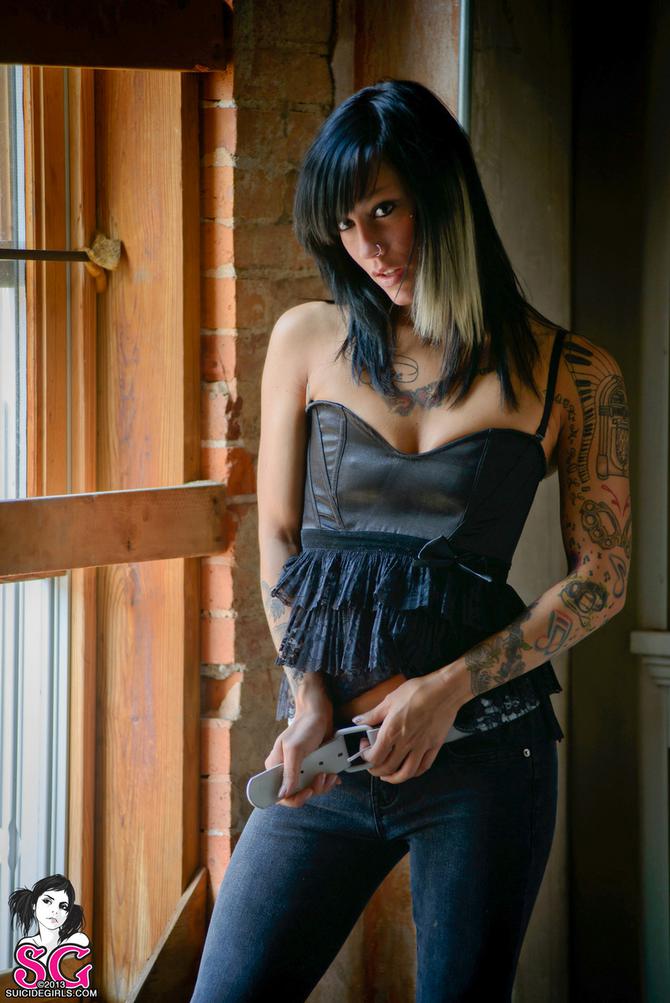 https://suicidegirls.com/girls/calliejane/

Vital Stats:
HEIGHT: 5'3"
WEIGHT: 113LBS
DRUG USE: DOWN THE HATCH
BODY TYPE: FIT
WEED: I'M A TOTAL STONER
POLITICS: NONE APPLY, YOU ASSHOLES
CIGARETTES: NOPE
BOOZE: OCCASIONALLY
DIET: OMNIVORE
STATUS: SINGLE
KINK FACTOR: TALK DIRTY TO ME...
MY IDEA OF A GOOD TIME: BARS, AFTER PARTIES, HOME BY DAWN.
STAY IN AND WATCH OLD MOVIES ON TV.
SUPPORT LOCAL MUSIC. GO TO A SHOW.