« back to Movies
Dawn of the Planet of the Apes in 3D
Release Date: July 11, 2014
Genres: Action/Adventure
Cast: Andy Serkis, Jason Clarke, Gary Oldman, Keri Russell, Toby Kebbell, Kodi Smith-Mcphee, Enrique Muriciano, Kirk Acevedo
Directors: Matt Reeves
Official Site: http://www.apes2014.com/
Distributor: 20th Century Fox
A growing nation of genetically evolved apes led by Caesar is threatened by a band of human survivors of the devastating virus unleashed a decade earlier. They reach a fragile peace, but it proves short-lived, as both sides are brought to the brink of a war that will determine who will emerge as Earth's dominant species.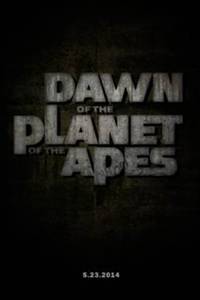 Show Times / Buy Tickets
There are no current showings for Dawn of the Planet of the Apes in 3D in this area.