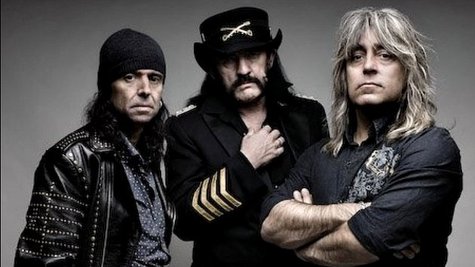 Motörhead is cooking up something special for their fans this fall. Blabbermouth.net reports that the band will be launching their own signature line of headphones and earphones, called Motörheadphönes, sometime next month.
"No weak-kneed, lily-livered, tin-pot and skinny-sounding little pieces of garbage, no, that ain't Motörhead's style," says the band in a joint statement. "These are headphönes designed to deliver everything louder than everything else BUT with the sort of range, clarity and TRUE rock reproduction you'd expect from a band of road warriors who have been at the top of the tree year after year."
The Motörheadphönes line of earphones will run you between $63 and $79, while the headphones start at about $111. Motörhead will reveal their first batch of Motörheadphönes during a press conference in Berlin on August 31.
Visit Motorheadphones.com for more information.
Copyright 2012 ABC News Radio