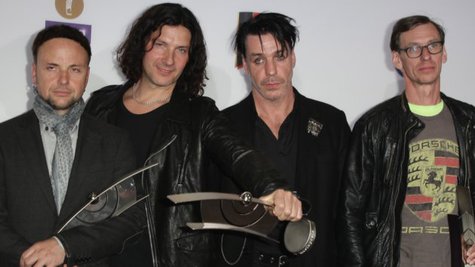 Rammstein confronts their darker side a new video for their old single, " Mein Herz Brennt ," from 2001's Mutter .
The five-minute clip features scenes of children and adults being tortured by ghoulish creatures and female dominatrices in what appears to be a mental hospital. The video ends will some of the "patients" taking their revenge by killing their captors and burning down the hospital.
Though "Mein Herz Brennt" -- German for "My Heart Burns" -- is included on Rammstein's upcoming three-DVD box set, Videos 1995-2012 , which contains the group's complete music video catalog, the song never had a music video, prompting the band to create one just for the box set.
Videos 1995-2012 is set to arrive in stores on January 15. You can pre-order your copy now at Amazon.com .
Copyright 2012 ABC News Radio
Rammstein Mein Herz brennt from Rammstein on Vimeo .