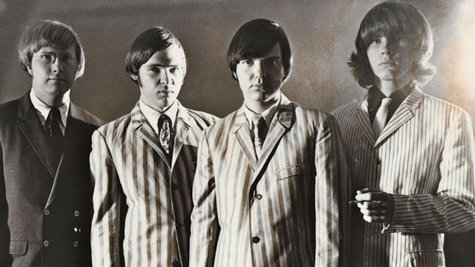 ZZ Top frontman Billy Gibbons is set to reunite with his 1960s group The Moving Sidewalks for the first time in 44 years. The band's original lineup -- Gibbons, drummer Dan Mitchell , bassist Don Summers and keyboardist Tom Moore -- will come together again for a concert at New York City's B.B. King Blues Club & Grill on March 30.
The show will celebrate the recent release of the compilation, Moving Sidewalks: The Complete Collection , and will be held in conjunction with the ongoing Cavestomp garage-rock concert series. Tickets for the event are on sale now for $65, or $75 on the day of the show.
Gibbons co-founded The Moving Sidewalks in Houston in 1967. The psychedelic blues-rockers went on to open for a number of famous artists, including Jimi Hendrix and The Doors , and released one album, 1968's Flash . The group disbanded in 1969 when Summers and Moore were drafted into the military. Gibbons and Mitchell then formed an early version of ZZ Top. Three Moving Sidewalks tunes were included on ZZ Top's 2003 box set, Chrome, Smoke & BBQ .
Copyright 2012 ABC News Radio