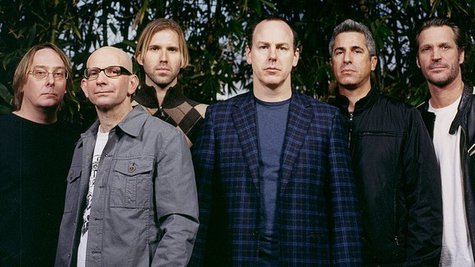 Bad Religion has a new album headed our way. The band has just announced the release of their sixteenth studio album, True North , on January 22, 2013.
Guitarist Brett Gurewitz says that fans can expect the new album to sound like their earlier work. "We went back to our original mission statement of short concise bursts of melody and thought," says Gurewitz in a statement provided to ABC News Radio. "The intent was to record stripped-down punk songs without sacrificing any conceptual density. We really responded to the challenge of writing short and fast songs on this record."
Frontman Greg Graffin adds that the title track draws upon the singer's recent bouts with alienation and loss. "The song is written from the perspective of a kid who is running away," explains Graffin. "He says 'I'm out of here, I'm off to find true north.' It's about recognizing that you don't fit in and trying to find a truth and purpose. Those are all classic punk themes."
Bad Religion has also posted a stream of the album's first single, " F**k You ," on YouTube.
Copyright 2012 ABC News Radio