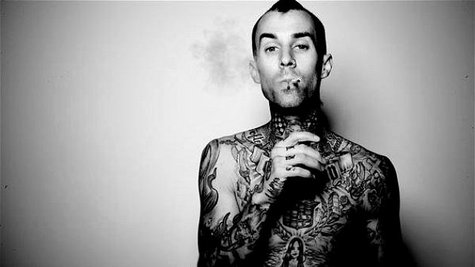 Can't wait to hear Blink-182 drummer Travis Barker 's collaboration with rapper Yelawolf ? No worries. The guys have posted a stream of every song from their upcoming EP, Psycho White , at RollingStone.com .
Psycho White , which arrives in stores on Tuesday, contains five tracks including a guest appearance from Barker's Transplants band mate Tim Armstrong on "6 Feet Underground."
A free download of the album's first single, "Push Em," is available now at TravisBarker.com .
Here's the track list for Psycho White :
"Push Em"
"6 Feet Underground"
"Funky S**t"
"Whistle Dixie"
"Director's Cut"
Copyright 2012 ABC News Radio