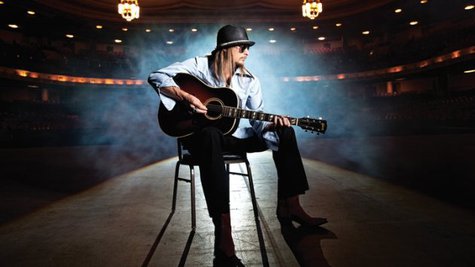 Just because Kid Rock is allowing his upcoming album, Rebel Soul , to be released on iTunes, it doesn't mean that the singer is happy about the way the digital retailer runs its business. Rock, a longtime iTunes holdout, says that he feels that the online store's price structure isn't exactly fair.
"I still don't believe that all pieces of music are the same price," Rock tells Billboard.com . "I just don't think that's American."
Rock adds that his decision to sell his music on iTunes was motivated by the habits of the average music consumer. "As a musician, you want the music in as many hands as you can get it into," he explains. "I want people to get the music for the fairest price, and in the most convenient way. And that's really turned into iTunes when you're talking about selling albums."
While it's unclear whether or not Rock will allow his entire catalog to be sold on iTunes, Rebel Soul will be available starting on November 19. You can purchase the album's first single, "Let's Ride," on iTunes now.
Copyright 2012 ABC News Radio