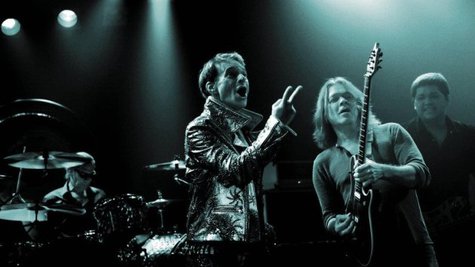 Van Halen has officially announced plans to return to the road in 2013. Pollstar reports that the rockers have begun rescheduling concerts in Japan that they originally intended to play in late November before guitarist Eddie Van Halen 's August colon surgery sidelined the group.
According to Japanese concert promoter Udo, three Van Halen dates have been confirmed -- a June 21 show in Tokyo and performances on June 24 and 26 in Osaka.
In a new message posted on Van Halen's official website , Eddie thanks fans for "the overwhelming support and all of your cool comments." He adds, "Hanging out, taking it easy and feeling better every day. Can't wait to see you all in 2013!"
Copyright 2012 ABC News Radio