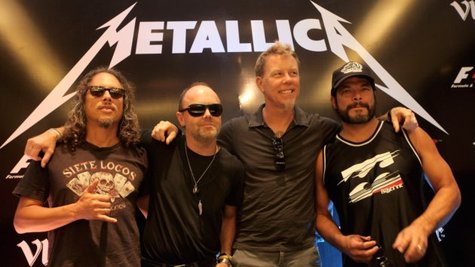 Metallica needs your help. The band will release a new live DVD in December, and they want you to help decide what additional songs will be featured in the "extras" section.
"As we get ready to head back into the studio, we thought we would round out the Death Magnetic experience with the DVD/Blu-ray release of the two nights we filmed in Quebec City way back in the fall of 2009," write the band members in a joint statement on their website. "We would like YOU to pick which setlist is the main feature with the remaining songs not played in the setlist that you choose appearing later on the disc in the 'extras' section."
You can vote for your favorite setlist now at Metallica.com, but you better hurry: voting ends on Monday at 9 a.m. PT. While an official release date for the DVD has yet to be announced, you can expect the two-disc set to arrive in stores in early December.
Copyright 2012 ABC News Radio