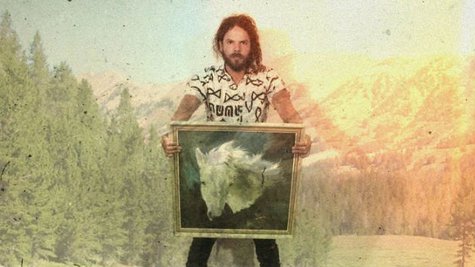 Frontman Andrew Stockdale has talked before about wrapping up Wolfmother , but now it seems like this is truly the end for the band. The singer has revealed that he's decided to create new music under his own moniker and leave Wolfmother behind.
"For the last three years I've performed as Wolfmother, and I don't feel comfortable about it," Stockdale tells Billboard.com . " Chris Ross , who played bass and keys in the first line-up when we started, he came up with that band name. That name was for me, Chris and [drummer] Myles Heskett . Because of the success of the name, there was pressure then to call yourself Wolfmother."
Stockdale will release his first solo effort, a four-track EP titled Keep Moving , on April 30. The singer notes that he dropped about $250,000 of his own money to help finance the upcoming release so that he could have "complete freedom to experiment" on the new music.
Wolfmother fans will get one last chance to see the band perform live, when they open for Aerosmith at the Sidney Myer Music Bowl in Melbourne, Australia on Sunday.
Copyright 2013 ABC News Radio