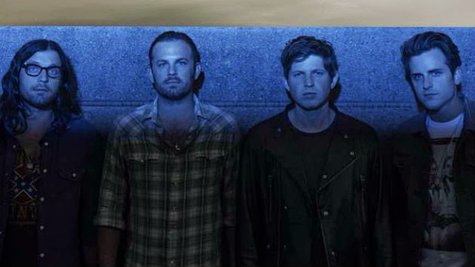 Kings of Leon experience an uncomfortable meeting with former Saturday Night Live star Fred Armisen , in a new promotional video for the group's upcoming episode of the American Express-sponsored concert series Unstaged , which Armisen is directing.
In the humorous four-minute clip , Armisen surprises the band by showing up during one of their rehearsals in Nashville, TN. The comic actor then hosts a meeting with the guys where he asks each of them to play a portion of their current single, "Supersoaker," individually on their instruments. After hearing each of them play, Armisen gets the band to agree to a contest where each member of the band will compete against one another to determine who is the "best" member of Kings of Leon.
Kings of Leon's Unstaged performance will be streamed live online on Friday from Shepherd's Bush in London at 4 p.m. ET/1 p.m. PT at AmexUnstaged.com .
Copyright 2013 ABC News Radio