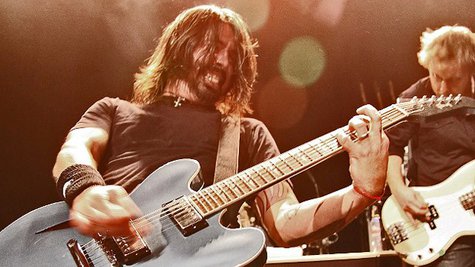 The U.K.'s Classic Rock magazine is out with its nominees for the 2013 Classic Rock Roll of Honour. While Black Sabbath will earn the magazine's Living Legends crown, newer acts like Dave Grohl , Queens of the Stone Age and Beware of Darkness are vying with veteran rockers like Led Zeppelin for the magazine's fan-voted awards.

Grohl is nominated in the Film/DVD of the Year category for Sound City , his documentary about the legendary Los Angeles recording studio of the same name. Grohl's competition includes Led Zeppelin's Celebration Day movie documenting their 2007 reunion concert. Queens of the Stone Age's ...Like Clockwork and Sabbath's 13 will face off against 10 other nominees in the Album of the Year category. Beware of Darkness is up for the Best New Band prize, where the competition includes Duff McKagan 's new group Walking Papers .

To vote in these and other categories visit Awards.ClassicRockMagazine.com . Winners with be announced at an event on November 14 at London's Roundhouse.
Copyright 2013 ABC News Radio