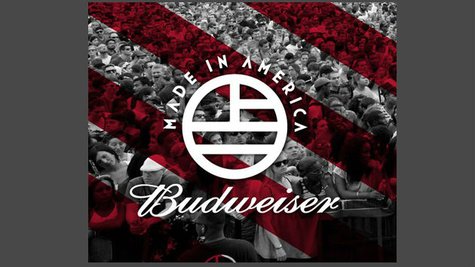 Last summer, rapper Jay Z tapped director Ron Howard to make a documentary about the inaugural Made in America festival, which took place September 1 and 2 in Philadelphia. Now, the film will see its premiere at the Toronto International Film Festival , which takes place September 5-15.
The film will be shown on September 7 at TIFF Bell Lightbox 1 at 10:15 p.m., and is expected to feature live performances from Pearl Jam , Dirty Projectors , Passion Pit , The Hives , and Gary Clark, Jr. , among others. The documentary will also include interviews with audience members about the festival, and what it means to the Philadelphia community.
Before the film hits the silver screen, Jay Z will stage the second edition of Made in America in Philadelphia over Labor Day weekend on August 31 and September 1. The lineup includes Nine Inch Nails , Queens of the Stone Age , Phoenix , Imagine Dragons , Gaslight Anthem , and Macklemore & Ryan Lewis .
Copyright 2013 ABC News Radio