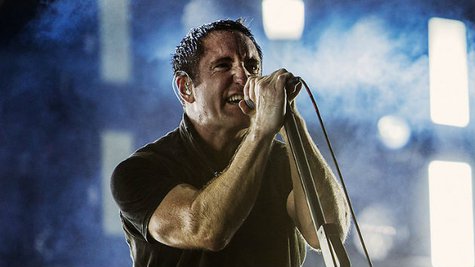 Nine Inch Nails will launch another North American tour in 2014, but the group may feature a different lineup. Frontman Trent Reznor revealed during a Reddit Ask Me Anything session on Thursday that he plans on hitting the road with NIN next year and hinted that the group will feature new band members, as well as a batch of songs the group didn't play on their Tension 2013 run.
"We're currently rehearsing with a new incarnation of the band for what's ahead," he writes. "This keeps things fresh from a musician's perspective, but also keeps things interesting for fans in an era where every show ends up on YouTube. The setlist and presentation moving forward will be very different from what we just did."
If you want to see what songs Nine Inch Nails played on their Tension 2013 tour, you can watch the group's concert film, VEVO Presents: Nine Inch Nails Tension 2013 . The 77-minute set features a full performance of the group's November 8 show at the Staples Center in Los Angeles, CA.
Copyright 2013 ABC News Radio