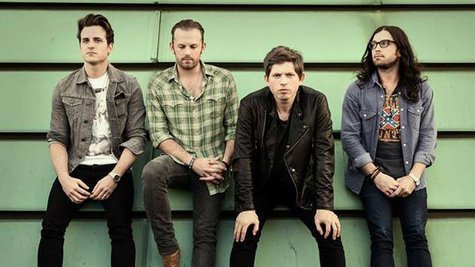 Even before Kings of Leon recorded a song for the August: Osage County soundtrack, the band already had a strong connection to the film.
"It was a story we could all easily relate to," lead singer Caleb Followill tells Rolling Stone . "The dynamic between family is always something that you look forward to, and dread at the same time. Not only are we family, but we all have very strong Oklahoma ties, so we totally relate to that 'frontier grit.'"
The August: Osage County soundtrack, due January 7, includes an acoustic version of "Last Mile Home," which previously appeared as a rocked-up bonus cut on the deluxe version of Mechanical Bull , the latest Kings of Leon studio album.
"It was important for us to create a song to complement such a beautiful film," says Followill. "We submitted the song, then went out on the road, then had to find a few days to record between tours. It was a tight squeeze, but we made it happen."
August: Osage County , featuring a star-studded cast that includes Julia Roberts and Dermot Mulroney , opens in limited release on Christmas Day.
Copyright 2013 ABC News Radio