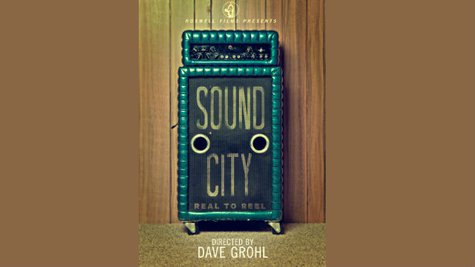 Dave Grohl honored his musical roots in 2013 with the release of his documentary, Sound City . The flick profiles the legendary Sound City Studios, where Grohl and Nirvana recorded the band's iconic 1991 album, Nevermind , and includes interviews from artists who have recorded at the famous studio during their careers.
Sound City also made history with its soundtrack, which featured the Foo Fighters frontman performing with unique groups of musicians featured in his film. Some of the big name artists featured in the film and on its soundtrack included Queens of the Stone Age 's Josh Homme and Alain Johannes , Rage Against the Machine 's Tim Commerford and Brad Wilk , Nine Inch Nails frontman Trent Reznor , Slipknot / Stone Sour singer Corey Taylor , former Nirvana bassist Krist Novoselic , and Foo Fighters Pat Smear and Taylor Hawkins .
To further celebrate Sound City and the unique musical collaborations featured in the flick, Grohl formed a band called the Sound City Players and performed concerts all over the world. While the band featured a rotating lineup of artists who were also featured in the film, almost all the shows included the members of the Foo Fighters.
Copyright 2013 ABC News Radio