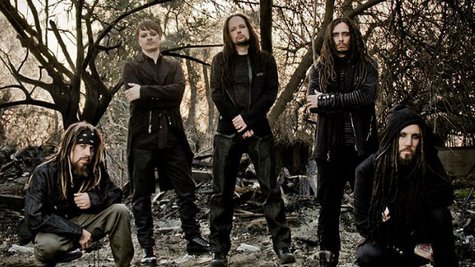 On Tuesday, Korn announced that their 11th studio album, The Paradigm Shift , will be released on October 1. Now, Guitarist James "Munky" Shaffer has revealed the meaning behind the album's title.
"It's a term encompassing different perspectives," he said in statement. "You can view a piece of art from one angle and it takes on a certain image. If you look from another angle, it's a completely different image. We liken that to Korn in 2013."
The Paradigm Shift marks the return of guitarist Brian "Head" Welch , who quit the band in 2005. Shaffer adds that fans can look forward to experiencing "a bigger, brighter, and bolder" sound on the upcoming release.
"With Head back in the fold, all of the elements fans have loved since day one are there, but we're interpreting them from a new perspective," Shaffer notes.
Copyright 2013 ABC News Radio