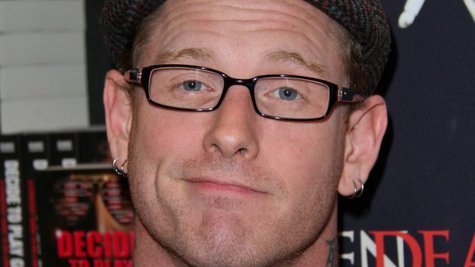 Slipknot frontman Corey Taylor came home from Europe over the weekend to some unwelcome news. Apparently, a number of his guitars and some other musical equipment was stolen.
According to the Des Moines Register , Taylor filed a police report on Sunday that $36,000 worth of equipment had been taken from his house and storage units, including two guitars that were once owned by late Slipknot bassist Paul Gray , who died in 2010. Taylor said that sources informed him that one of his friends may have stolen the equipment.
Some of Taylor's equipment was later identified by one of the singer's friends at a guitar store, whose manager returned some items and is helping Taylor to track down other pieces of his stolen equipment.
No arrests have been reported, though police continue to investigate the case.
Copyright 2013 ABC News Radio