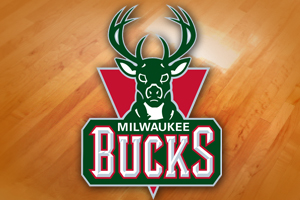 MILWAUKEE, WI (LEARFIELD-WSAU) Luke Ridnour's return to Milwaukee was made official yesterday, after the Bucks completed a three-team trade with Minnesota and Oklahoma City. Ridnour played two seasons in Milwaukee before leaving for the Timberwolves in 2010.
The Wolves sent Ridnour back to the Bucks along with a second-round pick in next year's draft. The Bucks also received cash considerations from Oklahoma City. Milwaukee agreed to pick up Ridnour's four-point-three million salary for next year, to give the Timberwolves enough salary cap space to sign free-agent forward Corey Brewer from Denver. The Bucks also gave Oklahoma City the draft rights to second-round pick Szymon Szewczyk.
The 32-year-old Ridnour started every game for Minnesota last season at shooting guard, often playing against much bigger opponents. He'll return to his natural point guard spot for Milwaukee. Ridnour is a 10-year N-B-A veteran.