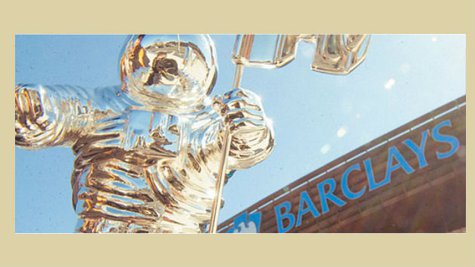 Nominations for the 2013 MTV Video Music Awards were revealed Wednesday morning on MTV.com . As usual, the nominees are mostly pop, hip-hop and R&B, but there are a fair few rock acts in the mix, most notably 30 Seconds to Mars , who scored the most nods of any rock act.
In the Best Rock Video category, 30 Seconds to Mars' video for "Up in the Air" will be competing against Imagine Dragons ' "Radioactive," Fall Out Boy 's "My Songs Know What You Did In The Dark (Light Em Up)," Mumford & Sons ' "I Will Wait" and Vampire Weekend 's "Diane Young."
30 Seconds to Mars will also duke it out with Yeah Yeah Yeahs for Best Cinematography, and will face off against Capital Cities and Alt-J for Best Art Direction. In addition, fun. 's video for "Carry On" is up for awards for Best Direction and Best Pop Video.
Beginning today, you can vote in general VMA categories by visiting VMA.MTV.com. In addition, you can vote for Artist to Watch -- formerly Best New Artist -- by texting VOTE to 22444 or by visiting MTV's official Facebook page .
The MTV Video Music Awards will be presented August 25 in New York at Brooklyn's Barclays Center. You can find the full list of nominees at MTV.com.
Copyright 2013 ABC News Radio