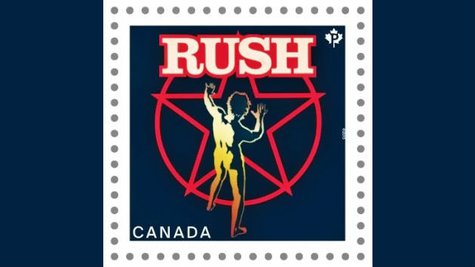 After becoming the first Canadian band to be inducted into the Rock and Roll Hall of Fame in April, Rush is back in the limelight thanks to a special new honor in their homeland. The power trio is one of four music groups being recognized with Canadian postage stamps that went on sale Friday.
Rush's stamp features the band's famous "Starman" logo that appears on the back cover of their landmark 1976 album, 2112 .
Also among the Canadian groups receiving their own stamps is The Guess Who , The Tragically Hip and Montreal-based "folk-rock-urban" outfit Beau Dommage .
The new stamps are part of Canada Post's Canadian Recording Artists series, which honors the living legends of the country's recording industry. Members of each group had input into the design of their respective stamps.
The stamps can be purchased now online at CanadaPost.ca/shop .
Copyright 2013 ABC News Radio