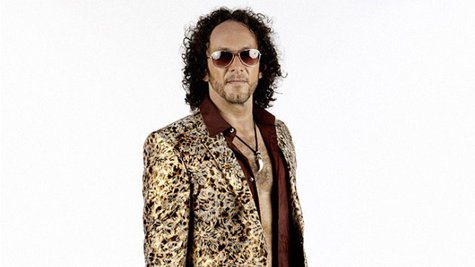 If you're worried that Vivian Campbell might bow out of his upcoming performances with his side project, Last in Line , think again. The Def Leppard guitarist, who recently revealed that he's been diagnosed with Hodgkin's lymphoma and is undergoing chemotherapy treatments, says he plans on taking the stage with Last in Line for their European tour, which kicks off in August.
"I posted about my cancer diagnosis on my personal [Facebook] page a couple of days ago," writes Campbell on Last in Line's Facebook page . "Be assured, however, that the Last in Line shows will still be happening in August -- I have no intention of letting cancer slow me down. I look forward to seeing you all then."
Before he hits the road with Last in Line, Campbell will perform with Def Leppard on their summer tour. That outing begins on June 21 with an appearance at Hellfest in Clisson, France.
Copyright 2013 ABC News Radio