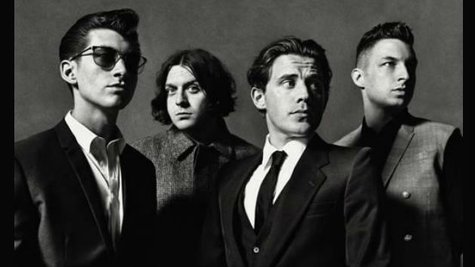 Arctic Monkeys have a new release headed our way. The band has just announced they'll be dropping their fifth studio album, AM , on September 10.
The upcoming release will feature 12 new tracks, including the single "R U Mine?," which the band premiered on their 2012 co-headlining tour with The Black Keys . AM will also feature guest appearances from Queens of the Stone Age frontman Josh Homme , longtime Elvis Costello drummer Pete Thomas , and former The Coral guitarist Bill Ryder-Jones .
To give us an idea of what they can expect from AM , the band has released an animated video for the album's first single, " Do I Wanna Know? " In addition, they've made the single available for purchase on iTunes .
Here's the track list for AM :
"Do I Wanna Know?"
"R U Mine?"
"One for the Road"
"Arabella"
"I Want It All"
"No. 1 Party Anthem"
"Mad Sounds"
"Fireside"
"Why'd You Only Call Me When You're High?"
"Snap Out of It"
"Knee Socks"
"I Wanna Be Yours"
Copyright 2013 ABC News Radio