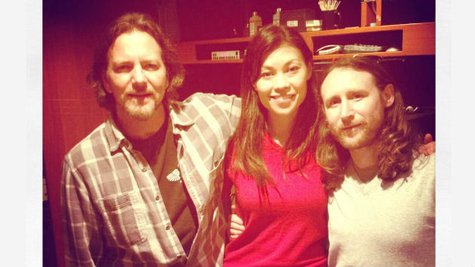 Mike Einziger is keeping busy while Incubus in on hiatus. The guitarist has revealed that he's working with Pearl Jam on their forthcoming album.
On Tuesday night, Einziger tweeted a picture of himself standing next to PJ frontman Eddie Vedder , with the caption, "In the studio with my girl and Eddie Vedder, recording strings for Pearl Jam's new album."
But that isn't the only project that Einziger has on his plate at the moment. The guitarist also recently tweeted that he's helping out Oscar-winning composer Hans Zimmer with the score for the upcoming movie The Lone Ranger , starring Johnny Depp and Armie Hammer .
While Pearl Jam's new album has yet to get a release date, you'll be able to check out The Lone Ranger in theaters on July 3.
Copyright 2013 ABC News Radio