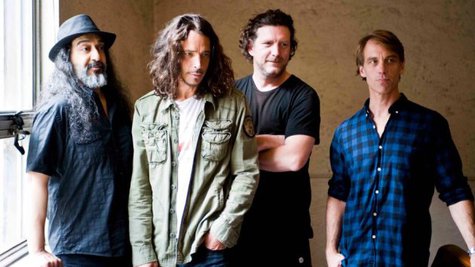 Last month, Soundgarden recorded a special performance at The Wiltern in Los Angeles, California for the Live from the Artists Den public television music series. Now, the band has shared a preview of the upcoming episode by posting a 39-second clip online, which features some performance and behind-the-scenes footage.
According to the series website , the forthcoming episode will feature Soundgarden performing 28 career-spanning tracks, including a number of songs from their first album in over 15 years, King Animal .
An air date for the episode featuring Soundgarden has yet to be announced.
Copyright 2013 ABC News Radio