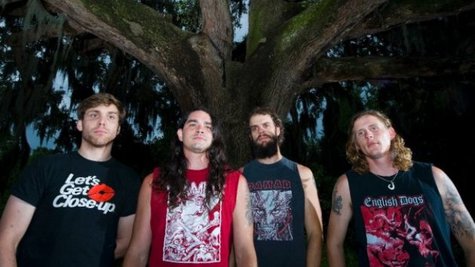 Baroness frontman John Baizley posted a message on the band's website to let fans know that bassist Matt Maggioni and drummer Allen Blickle have left the group.
Baizley says their exit from the group was a result of complications from last August's tour bus crash in the U.K. that injured the four band members and their five crew members, some seriously. "For some of us, the accident necessitated a change that would prevent them from performing music or touring," he writes. "It is with sadness that we must announce that Matt Maggioni and Allen Blickle will not continue touring with Baroness."
The singer adds that while there are no "hard feelings," the band has chosen to keep the reasons for Maggioni and Blickle's departure private. "While we would never have asked them to leave; we have the utmost sympathy for this situation, and in earnest, we wish Matt and Allen the best in the future," writes Baizley.
Baizley finishes the letter by noting that the band has found replacements for Maggioni and Blickle, and that they plan on touring again soon.
Copyright 2013 ABC News Radio