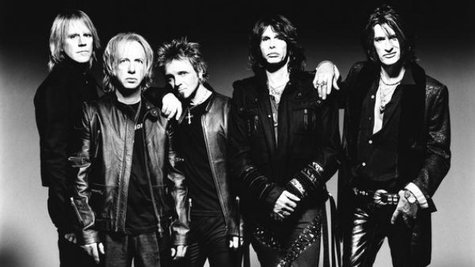 Frontman Steven Tyler took to Facebook on Friday to post a trailer for Aerosmith 's upcoming concert movie Rock for the Rising Sun. He wrote, "Hey ya'll…How 'bout sum of our new movie!!! 2 start ur day or nite. Can't wait for u to see it. Luv ST!!!"
Concert footage was shot in Tokyo in the fall of 2011, six months after the earthquake and tsunami that devastated the country and led to the meltdown of the Fukushima nuclear plant. Aerosmith brought their Back on the Road tour to Japan despite concerns about safety. The film, directed by Casey Patrick Tebo , combines live performance material with behind-the-scenes footage that shows the nation coping with the destruction.
Rock for the Rising Sun focuses on the strong relationship between Aerosmith and their Japanese fans. The movie is due for release on DVD and Blu-ray in June.
Copyright 2013 ABC News Radio