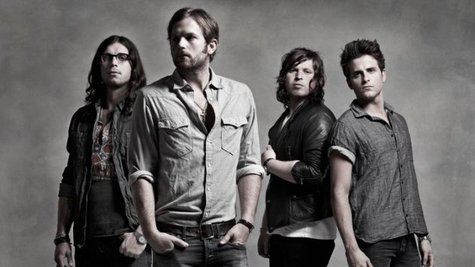 Caleb and Nathan Followill of Kings of Leon have signed on to host a new food festival in their hometown of Nashville, Tennessee. Dubbed Music City Eats, the event will include national and local superstar chefs, local restaurant showcases, cooking demonstrations, wine, beer and spirits tastings, intimate panel discussions, and live music.
"We love food as much as music and believe that Nashville can be a foodie haven if given the proper exposure to all of our great chef friends, which is why we are putting this festival on," drummer Nathan Followill says in a statement.
For the live music portion of the festival, a new installment of the long-running series of Tom Petty tribute shows known as Petty Fest will take place during the event. The concert will be hosted by Kings of Leon and the Cabin Down Below Band , along with many other special guests who will be announced in the coming weeks.
The Music City Eats Festival will take place September 21-22 in downtown Nashville. Tickets for the event go on sale on Friday at 10 a.m. CT. To see the full lineup of events and to get your tickets, visit MusicCityEats.com .
Copyright 2013 ABC News Radio