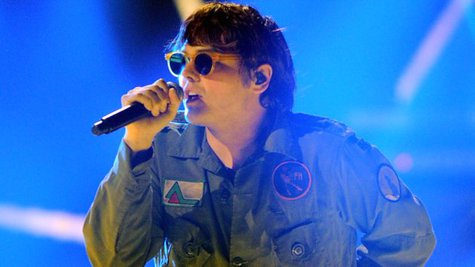 Ever since My Chemical Romance announced in March that they were breaking up, fans have been wondering what's next for its members. Former frontman Gerard Way says while he's working on new music, fans shouldn't expect a solo album from the singer anytime soon.
"I've never seen myself as a solo guy," he tells Stop the Presses! "Some of my favorite artists, like Nick Cave and Tom Waits , are so far beyond me right now and I feel that if I was going to do something like what they do, I'd have to be a lot older and I'd need a lot more life experience."
In other Way news, the singer has been contributing his talents to the children's television series The Aquabats! Super Show! Way recently co-directed the first episode of the show's upcoming second season, and even wrote some lyrics for music that will be featured on the program.
In addition, former MCR bassist Mikey Way will be featured in the episode, which airs June 1 at 1 p.m. ET on children's cable channel The Hub Network.
Copyright 2013 ABC News Radio