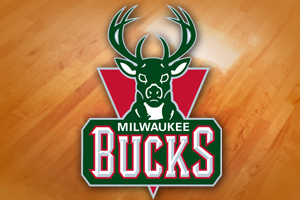 MILWAUKEE, WI (LEARFIELD-WSAU)The Milwaukee Bucks lost their sixth straight game last night, 91-to-82 at home to Portland.
The injury-riddled Bucks had a full complement of 12 players for a change, but they had trouble getting into a rhythm. The Bucks were up by six in the second quarter, but a 21-to-11 run helped the Trail Blazers take a two-point halftime lead. Portland went up by 11 before Milwaukee cut the margin to six by the end of the third quarter. The Bucks could not get closer than five the rest of the way, as they committed seven-of-their-19 turnovers in the final period.
The Bucks lost even though they out-shot the Trail Blazers 44-to-41 percent, and had a 42-28 scoring edge in the paint. Portland had a slight edge in rebounds, and the Blazers made 67-percent of their free throws to Milwaukee's 58-percent. The Bucks hit only 7-of-12 from the charity stripe.
LeMarcus Aldridge scored 21 points, as Portland won its eighth straight game and became the third N-B-A team to get 10 wins this season. Former Marquette guard Wesley Matthews added 15 for the Blazers.
Luke Ridnour scored 13 in his Milwaukee season debut following back problems. Milwaukee is now 2-and-8, with the worst record in the Eastern Conference. They'll play at Philadelphia tomorrow night.