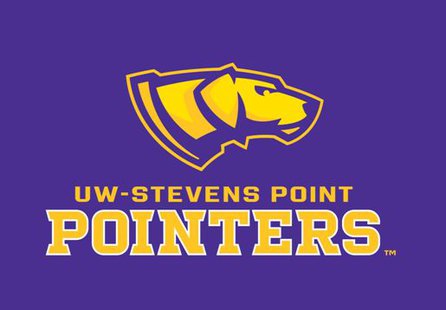 HOLLAND, Mich. - After three straight wins against teams ranked in the top six, the UW-Stevens Point volleyball team saw the deepest NCAA Tournament run in program history end in the national semifinals with a 3-0 loss to No. 3 California Lutheran on Friday at DeVos Fieldhouse. The loss snapped a 24-match winning streak for the Pointers (35-6). UW-Stevens Point defeated No. 6 Saint Benedict, No. 4 St. Thomas and No. 2 Hope to get all the way to the national semifinals for the first time in school history but saw its run end against the Regals (35-1). The Pointers 35 wins this season are the most by a UWSP team since 1985 when the team went 44-15. Cal Lutheran, the third-ranked team in the country, extended its winning streak to 29 matches and their lone loss came to NAIA Division-II opposition. The Regals advance to face No. 1 Calvin in the national championship match today.
The Pointer womens Cross Country team is headed to the NCAA D-3 Championships. They recieved an at-large bid after finishing fourth in the Midwest regional on Nov 16th. They will run today in Hanover Indiana led by junior Ana Briet, a Pacelli grad .
The mens hockey team stayed unbeaten with a 6-1 win over the Milwaukee School Of Engineering. Garret Ladd, who leads the nation in scoring, tallied again and had an assist as well. Brandon Jaeger had 19 saves. The Pointers host Marian College tonight at KB Willet arena.
The womens hockey team used goals from Jamie Ertl and Tomahawk native Kendall Nelson in a 2-1 win over Superior. Janna Bielke-Skoug had 19 saves. The Pointers are now 6-0-1 and 3-0 in the WIAC and host Superior again this afternoon at Ice Hawks Arena.